Home 1996 - 2008 Projections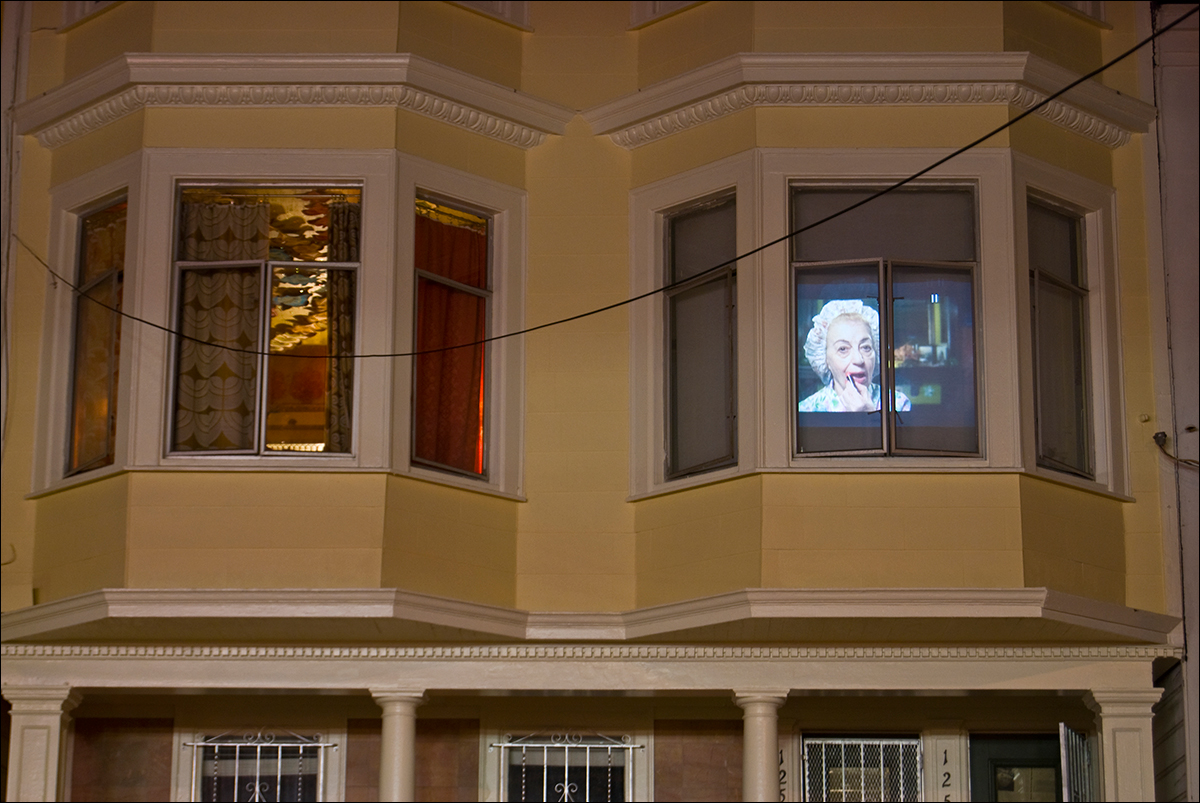 Lisa Swenson's Mr. Gary and the Feedback Show was projected from dusk 'til dawn on November 13th, 21st and 28th from the second story windows of Home 1996-2008 in conjunction with Eliza Barrios' projection series.
PROJECTIONS
Home 1996 – 2008 was a site-specific installation/environment that utilized the interior space of Wilson's home to explore and challenge notions of comfort and protection, private and public, and the boundaries between art/life/architecture/ design. The title is a bit of misnomer because Wilson began working on the project in 2004 (the dates reflect the years that she lived at the residence).
As part of Home 1996-2008, Eliza Barrios curated a series of projections that screened throughout November 2008. The projections could be viewed from across the street of 1256 Leavenworth (at Clay) in San Francisco.

Projection Series curated by Eliza Barrios included:
Eliza Barrios
Progression of HOME 1996-2008 (index)
Obama
movements 1-5

Carolyn Castaño
La Extranjera
Domingo Nuño
Adriana Varella
Invented House
Richard 'Axle' Pirkle
The Ins and Outs of Fashion
Progression of Home 1996-2008
Lise Swenson's Mr. Gary and the Feedback Show
The Color of Pomegranates - from outside and inside the space
Adriana Varella, Invented House; Carolyn Castaño, La Extranjera; Eliza Barrios, movements 1-5; Domingo Nuño; Richard 'Axle' Pirkle, The Ins and Outs of Fashion